The CAC 40 Futures is trading at 4,477.20  with a loss of -0.22% percent or -9.80 point. The FTSE 100 Futures is trading at 5,954.80 up with +0.57% percent or +33.80  point. The DAX Futures is trading at 10,830.00  with a loss of -0.35% or -37.50 point. The EURO Stoxx 50 Futures trading at 2,870.00 with a loss of -0.24% percent or -7.00 point.
TODAY'S FACTORS AND EVENTS
Neil Wilson, chief market analyst at Markets.com, said: "Stock markets are in a bit of a muddle right now. On the one hand there are signs of economies emerging from stasis. New York governor Cuomo says three regions of the state will reopen this weekend. Britain has moved from 'stay home' to 'stay alert', Europe is reopening: there is light at the end of the tunnel, and markets are always first to move. Massive stimulus from central banks and governments helps, too.
YESTERDAY ACTIVITY
For the day France's CAC  40 closed at 4,485.90 with a loss of –0.096% percent or –4.31 point.the FTSE 100 closed at 5,973.53 up with +0.57% percent or +33.80 point. Germany's DAX closed at 10,832.17 up with +0.066% percent or +7.18 point.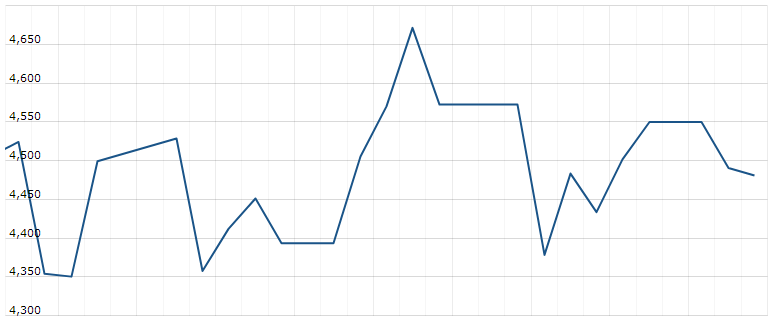 WORLD MARKETS
For the day the Dow is trading at 24,221.99  with a loss of -0.45% percent or -109.33  point. The S&P 500 is trading at 2,930.32 up with +0.018% percent or +0.52 point. The Nasdaq Composite is trading at 9,192.34 up with +0.78%percent or +71.02 point.
In other parts of world, Japan's Nikkei 225 is trading at 20,366.48 with a loss of –0.12% percent or ?24.18  point. Hong Kong's Hang Seng is trading at 24,245.68 with a loss of –1.45% percent or –356.38  point. China's Shanghai  Composite is trading at 2,891.56 with a loss of –0.11% percent or –3.25 point. India's BSE Sensex is trading at 31,447.05  with a loss of –0.36% percent or –114.17  point at 12:15 PM.