The CAC 40 Futures is trading at 4,538.00 up with +2.17% percent or +96.50 point.The FTSE 100 Futures is trading at 5,866.70 up with +4.05% percent or +228.20 point.  The DAX Futures is trading at 10,688.60 up with +2.83% or +294.10 point. The EURO Stoxx 50 Futures trading at 2,881.00 up with +1.77% percent or +50.00 point.
TODAY'S FACTORS AND EVENTS
Eurozone finance ministers are set to resume their virtual gathering to debate the best way of financing the response to the Covid-19 crisis, which is set to result in a sharp expansion of budget deficits. Outside the currency union, the U.K. government has signalled it will increase direct borrowings from the Bank of England. 
YESTERDAY ACTIVITY
For the day France's CAC  40 closed at 4,506.85 up with +1.44% percent or +64.10 point. the FTSE 100 closed at 5,842.66 up with +2.90% percent or +164.93 point. Germany's DAX closed at 10,564.74 with  +2.24% percent or +231.85 point.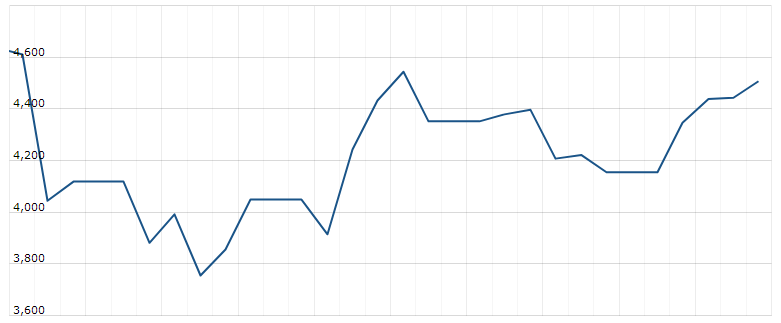 WORLD MARKETS
For the day the Dow is trading at 23,719.37 up with +1.22% percent or +285.80 point. The S&P 500 is trading at 2,789.82 up with +1.45% percent or +39.84 point. The Nasdaq Composite is trading at 8,153.58 up with +0.77% percent or +62.67  point.
In other parts of world, Japan's Nikkei 225 is trading at 19,469.13 up with +0.64% percent or +123.36 point. Hong Kong's Hang Seng is trading at 24,300.33 up with  +1.38%  percent or +329.96 point. China's Shanghai  Composite is trading at 2,799.68 with a loss of –0.93% percent or ?26.23  point. India's BSE Sensex is trading at 31,159.62 up with  +4.23% percent or +1,265.66  point at 12:15 PM.